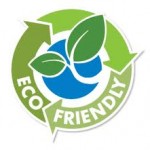 Green cleaning products are just as powerful and effective (sometimes even more so) than their chemical counterparts. By cleaning your home or office with environmentally friendly cleaning products, you are not just treating the environment with respect but also being health conscious for your family, colleagues, and customers.
Your carpeting sets the mood for your home. They come in different textures, colors, materials, and designs. Just about every home in Canada has some carpeting. Regardless of how much carpeting you have, proper maintenance is important.
Most people opt to clean their carpeting themselves but since carpets attract a lot of dirt, regular cleaning is not always enough.
Having your carpets professionally deep-cleaned has many benefits. Carpets attract and harbor all sorts of allergens and dirt, which can be harmful to your family and pets. Removing soil, dirt, and stains from your carpet regularly helps to prolong the life of your carpet.
Dust, dust mites, and pollutants tend to get stuck in the carpet and this creates a hazard. In addition, toxic airborne gases create a hazard and the best way to get rid of all this is to hire a professional cleaning service that uses green products.
You should have your carpets deep-cleaned at least twice a year. Carpet cleaning is a profession like any other and it requires training and certification. Newer technologies are always being created, which is why you should choose experts who are well-versed in new equipment and techniques.
False advertisements and people offering very cheap prices but delivering low quality have marred the cleaning industry. The best cleaners invest in the best equipment and green cleaning agents.
Royal Interior Cleaning has been serving the Greater Toronto Area since 1960. We have kept up with industry advances and use only safe, green cleaning products in your home or office. Carpet cleaning services differ and you need to know exactly what you're getting. Our technicians will pre-inspect your rug, carpet, upholstery or leather furniture and confirm the final price with you before beginning any work. There will be no hidden charges and if you decide to change your mind, we won't be offended, and we won't fuss, and we won't push you in any way – guaranteed.
Call us today for your free quote and take advantage of our Scotchgard Protection offer. We are located in Thornhill, Ontario and reachable at 1-877-666-9764.