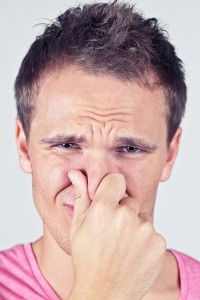 Every time you come home these days, you can't help but notice that on odor's hitting you right in the face. You wish there was something you could do, but no amount of candles, incense, or other room deodorizers is helping. You have completely cleaned every removable surface and material, including the drapery, but it could be the carpeting.
The older carpeting is, the more likely it's holding a lot of staining materials. It could be a simple soda or grape juice that was spilled, pasta sauce, or pet odors. Whatever it is that may be trapped deep down in the carpet fibers, your vacuum cleaner is powerless to do anything about it.
What about those home carpet cleaning machines?
Whether you have purchased your own personal carpet cleaning machine or plan to rent one, there are many problems with that idea. First and foremost, they won't have the power that a professional carpet cleaning service with truck mounted equipment will have. They simply won't be able to get deep down into the carpet pile to make that much of a difference.
Then, on top of that, if you are planning to rent one of these machines, there are no regulations on who can rent it and what they can be used for. As long as they are returned looking decent, you have no idea if they were used to clean up chemical spills, bodily wastes, or other harmful materials.
If you bring that into your house, you are also bringing in whatever was cleaned with it previously.
The best thing you can do to help restore that wonderful aroma and clean feeling your house had a long time ago is to hire a carpet cleaning company to deep clean all of your carpets and possibly even some of your furniture and draperies.