Blind Repair for All Types of Blinds and Levels of Damage
Blinds can be an exquisite addition to any room, turning simple window covering into elegant form and function. However, from time to time blinds can become damaged.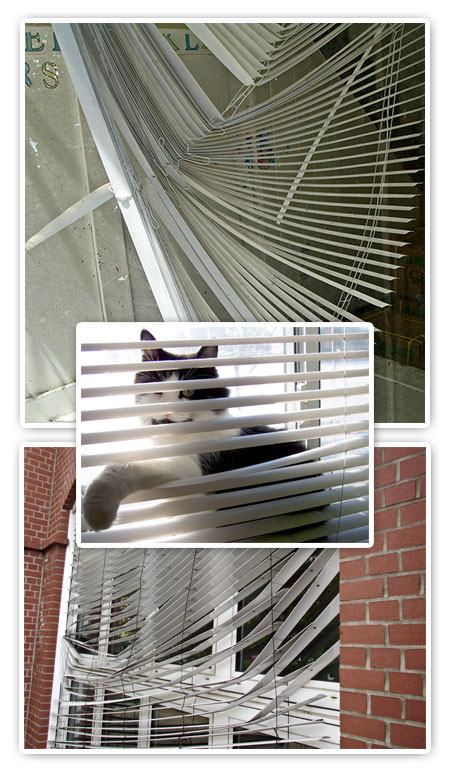 Damage can be caused by any number of incidents, such as:
Pets, including cats and dogs
Improper cleaning
Accidental slips
Children playing
Furniture pressing against them
And much more
The first instinct many homeowners have when they notice damaged blinds is that they will need to be replaced. Royal Interior Cleaning has the ability to not only clean but to repair almost every blind damage there is. Of course, some situations require more care and experience than others and in certain cases, the cost of repair may be more than replacement.
Royal Interior Cleaning Services the Greater Toronto Area
Royal Interior Cleaning provides one of the best blind repair services to the Greater Toronto area. We service all types of blinds, including:
Vertical blinds
Tracks
Mini blinds
Wood blinds
Faux wood blinds
Vertical blinds
No matter how old your blinds are or what kind of damage they've sustained, if they can be repaired, Royal Interior Cleaning is there for you.
Damage to Blinds Can be Repaired
Forget what you may have read or heard in the past: blinds can be repaired. Almost all types and levels of damage can be repaired, so you don't have to live with unsightly blinds any longer.
Contact Royal Interior Cleaning today to find out how affordable, fast, and easy our blind repair service is. If you live in the Greater Toronto area, we're just a phone call away.