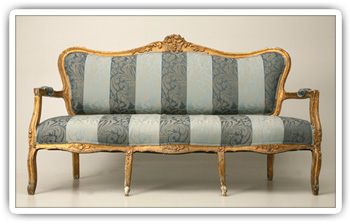 If you have nice, solid wood furniture and you're relying on a basic, common polish or cleaner to keep them dust free, you could be causing damage to it in the long run. While we are made to believe that it's important to keep our high end furniture free of dust and dirt, how you clean it is just as important as how often.
The common furniture polish, that is also labeled as a cleaner, will certainly do a good job as suppressing the dust that collects on the wood surface, and that will give you more than ample time to remove the dust, but it also leaves a waxy residue that will build up over time.
That waxy residue will begin to create a film over the wood surface, making it appear cloudy, streaked, and worn out. This becomes an even greater challenge to try and clean off because when you do, you're going to be placing the furniture's finish at risk, which is something that you've been trying to avoid all along.
Best General Cleaning Methods
In order to keep your furniture looking great, especially that nice, finished wood, the best process to use for light dusting and general cleaning is to simply rely on a slightly damp cloth. Use a terry cloth or something similar that doesn't have any abrasive quality to it. This will help you avoid scratching the wood's surface.
Even minor scratches, over time, can wear down the finish of your wood surface, causing you to have to spend a small fortune on refinishing it in order to bring it back to looking like new.
If using a damp cloth is not enough, you can add some mild soap to the water that you use. This will help to remove certain stains and other dirt and contamination while also helping to ensure that the surface is not subject to unnecessary stress and damage.
Keeping your furniture looking great shouldn't cause damage over the life of that furniture, so it's best to avoid using the standard polish/wax cleaners. Use them only once in a while to help restore that wonderful luster to the surface.