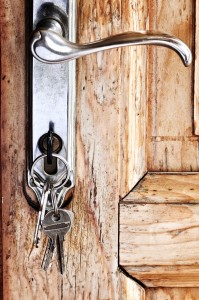 Professional cleaning services can come and clean your carpeting and every room in your house whether you are there or not. Many Toronto area homeowners have some concerns when it comes to professional cleaning services entering their home when they are not there.
The notion of having strangers enter your home when you are not there can leave you feeling wary. You will be concerned about theft, damage, and other issues that are popular in juvenile comedy movies.
Below are some of the most common concerns that homeowners have when they hire professional cleaning services to show up when they are not there.
Theft
Stealing is one of the most common concerns that people have with regard to professional cleaning services. These homeowners often associate people working for cleaning services as being uneducated and prone to committing crimes. The truth is that the vast majority of cleaning personnel are professional and take great pride in the work that they do.
Theft by professional cleaning services is rare. Of course, you want to make sure that the company you hire not only has many years of experience, but also has a great reputation throughout Toronto.
Damage
Another concern that homeowners have is that they will come home and find damage to something in their house. This could be a hole in the wall, a scratch, or even a vase that was broken accidentally.
Accidents can occur, and if they occur while the cleaning services is at your house, a quality company will notify you right away of the incident. The company should also be insured and bonded so that any damage is covered by the company itself.
Leaving the house unlocked
Finally, some homeowners get concerned that when the cleaners leave they are going to accidentally forget to lock the door. This rarely ever happens. A professional cleaning service will be focused not only on every detail of making sure that your home is clean, but that it is safe when they leave.
Any of the concerns that you may have about hiring a professional cleaning service you should address with the potential company you are looking to hire. You will most likely discover that these concerns are irrelevant when you choose the right company.