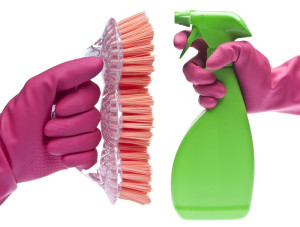 You've been looking for a professional carpet cleaning service and you've found several. You may also be considering hiring this cleaning service to take care of the rest of your house on a regular basis, once they get your carpets looking like new once again.
There are four key characteristics that you should look for when it comes to your home's cleaning service.
1. Specialization. You want to hire someone who has a lot of experience cleaning residential properties. You may find a number of services that cater to businesses, but if they don't have much experience working directly in homes, then they may not do the type of work that you would normally hope for or expect.
2. Training. Some people think that cleaning a house is a relatively simple process. After all, you just vacuum, dust, and use a few cleaning solutions and then you're done.
There's a lot more to it than that and you should hire a company that not only takes pride in their work, but in making sure that all of their employees understand the same basic techniques and strategies and professionalism that makes them successful.
3. Communication. You certainly want to hire a company that communicates with their clients. When you have questions or concerns, you should get a response from the company. They should be personable and friendly on the phone or in person and they should be willing to get back to you within 24 hours during normal business weeks when you leave a message.
4. Integrity. You may have to leave your house when the cleaning company is planning on showing up, so you will want to know that they are trustworthy.
When you find a company that possesses these four qualities, you will end up with the best cleaning service for you and your home.