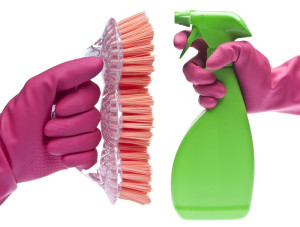 When you're looking at your home, standing there in the middle of an open layout room and seeing the condition and especially the cleanliness (or lack thereof), you may have a few thoughts come to mind. The less clean that your house is, the more frustrating it may be for you and your family.
Cleaning is often a major project for homeowners throughout Toronto. You may do your best to maintain a decently clean home, putting things away after you've used them, hanging your coat up, cleaning the dishes, and so on, but the more people you have living in your home, the more likely it's going to become overwhelmed with dirt, dust, and other debris. Suddenly you find yourself having to spend hours on your day off (usually your weekend) cleaning.
So you don't want to keep doing that every single weekend any longer. So then you let things go and before long, you're noticing just how filthy your home is getting once again.
Cleanliness is godliness. This is a phrase that harkens to the notion that spiritual comfort begins with being surrounded by a clean home. Whether or not that is true is dependent on each individual.
However, when your home is dirty, overrun with laundry, garbage, and a million other things, when dirt and dust bunnies are visible everywhere you turn, it's more likely to lead to you feeling less comfortable and happy within your home.
For busy families throughout Toronto, professional cleaning services offer invaluable services for a variety of reasons. If you have questions about the various types of cleaning services that you may be able to take advantage of, contact Royal Interior Cleaning today. Once you have a house that is cleaned on a regular basis, you will truly understand how much more comfortable it can be.