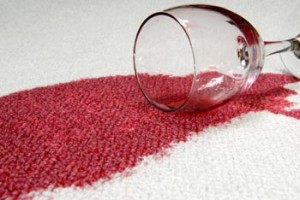 There is a great deal that each of us can learn when we replace our carpets after many years of use. Whether or not you have your carpeting professionally cleaned on a regular basis or you relied on the power of a personal vacuum cleaner, stains, dirt, and other materials can sink deep into the carpet pile and become trapped there.
If you have your carpeting replaced, you'll likely notice splotches from old stains in the material at the base of the carpeting and even the foam undercoating. You may also find spots where there is more dirt or debris. This could be the result of furniture that remained in the same place for the life of the carpeting.
Any time that you have heavy furniture on carpeting, it presses down on the fibers as well as the undercoating and that begins to break down the materials, creating more dust and dirt. It's best to regularly rearrange furniture when you have wall to wall carpeting in your home.
Another thing that you might learn by replacing the carpeting in your home is moisture that could be trapped underneath. If there are any leaks in the windows, exterior walls, or even drainage pipes in your home and those leaks could have been pooling under your carpeting for a long time, creating mold and mildew that can affect the health of your family, guests, and even pets. By replacing the carpeting in your home, you will be able to discover other potentially unhealthy conditions that can and should be addressed and repaired as soon as possible.
The older your carpeting is, the more you're going to find buried under the pile of these fibers. One of the most valuable things that you'll learn from this process, though, is that having them professionally cleaned on a regular basis will not only increase the life of those carpets, but it will also reduce the impact or risk that dust, mildew, and other contamination can have on you and your family.