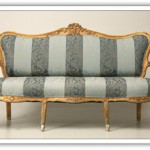 Whether it's countertops, bedding, flooring, or upholstery, when you use something regularly it gets dirty. Counters, bedding, and floors are relatively easy to clean but upholstery can be tricky. In fact, most people really don't know where to begin.
Upholstery is delicate and can be made of a variety of materials, which all require different care. When your upholstery needs more than a simple vacuuming it's best to call Royal Interior Cleaning rather than attempt it yourself. Our technicians are specially trained in the care of all fabric types, even the most delicate types so you can rest assured that your furniture will look better than ever. We also use the latest commercial equipment including specially designed tools to gently clean folds and crevices. This ensures the entire piece is 100% clean.
Upholstered pieces should be cleaned at least once per year for maintenance. Pet dander, dirt, stains, bacteria, and other unpleasant things stick well to upholstered furniture. Cleaning once a year will keep your furniture free from irritants and dirt.
Furniture is one of the most significant financial investments that property owners have to make, believe it or not, and making sure they stay clean will ensure that they retain their worth and appearance. Our professional cleaners are trained and efficient in recovering your home's furniture from damage.
Our careful cleaning and handling of your upholstery offers:
– A free assessment of your specific upholstery cleaning needs.
– Safe removal of stains and odors without damaging the fabric.
– Gently clean folds and crevices.
– Thorough removal of dirt, dust and other allergens.
– Application of protective stain guard.
– 100% Satisfaction Guaranteed.
Remember that regular cleaning will not only protect your furniture but also increase its longevity. Professional cleaning equipment is powerful and will reach places the average household vacuum cannot. With our cleaning experts you don't have to worry about the safety of your furnishings, as we are well versed and experienced in handling all types of fabrics. With a professional service, you are assured of thorough upholstery cleaning.