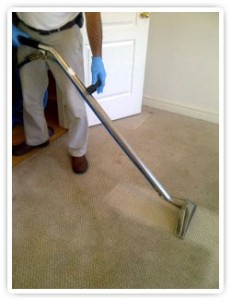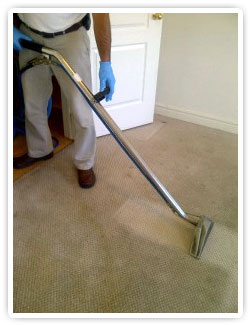 No matter how clean your home is, no matter how many hours you spend vacuuming, sooner or later a serious carpet cleaning is a necessity. No matter what type of carpeting you have in your home – wall-to-wall or area rugs – deep cleaning should be done every 12 to 18 months. To get the highest level of clean you should hire a professional. Make sure you are hiring the right company though, not all are created equal. Don't be taken in by print or television ads that offer ridiculously cheap prices. Many of these companies will do sub-standard work, that's why they are so cheap.
Dangers of a Bad Steam Clean
If you're on the fence about doing the work yourself or hiring a professional consider issues that could arise from improper cleaning. This can include ruined padding or flooring, mold problems, and stained carpets. Proper drying can be tricky, and professional carpet cleaning companies use industrial fans to dry carpets. If you do not have access to this kind of equipment, be sure you have a good alternative or you will end up with mold problems worse than stained and dirty carpets.
Some of the chemicals used in the steam cleaning process can be hazardous to your lungs, can irritate skin and cause asthmatic reactions. Carpet cleaning service professionals wear masks, gloves, and may even ask you to stay out of the house for a time when using particular chemical products.
Choosing a Carpet Cleaning Professional
A carpet cleaning company should be able to explain to you what chemicals they use and their possible dangers and benefits. Do not hire a company that quotes you over the phone or by the room rather than square foot. The estimate needs to come after an inspection of your home because different methods and chemicals should be used for different problems.
Stay away from companies that solicit by canvassing your neighborhood. It is important to look for recommendations and online reviews rather than call the first name you see in the phone book. If you don't have any recommendations ask for references before making a decision. This can save you a lot of pain and headache in the long run. Finally, in pricing, be sure to ask whether the service includes moving your furniture for you.
A professional carpet cleaning company is a good investment. A deep clean extends the life of your carpets, keeps your home healthier, and helps you avoid a task that is more involved than most do it yourself projects. While regular vacuuming and cleaning will work for day-to-day and week-to-week home cleaning, it is a good idea to schedule a regular professional cleaning. Many people do this once a year, in the spring, summer or fall when windows and doors can be opened do help the drying process. If you do this, you will find that you extend the life of your carpet and make your home a more enjoyable, beautiful place.