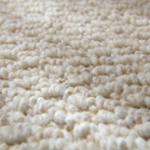 Spring is just around the corner, so it's time to get ready to clean house. The start of spring is the perfect time to get your carpets professionally cleaned by Royal Interior Cleaning. Call now to schedule your cleaning!
Did you know:
– 80% of the dirt in your home gets in on the bottom of people's feet.
– Most bacteria can live up to 4 weeks on your carpeting.
– Your carpet can actually contain more dirt and bacteria than a city street.
– Even a carpet that looks clean can contain up to a pound of dirt per square yard.
– Just one ounce of carpet dust can contain up to 2,000 dust mites.
Cleaning the cooped up feeling of winter out of your home is a great feeling, and this is why cleaning your carpet should definitely be on the to do list. For most carpets, the best cleaning comes from hot-water extraction. It's the method recommended by most major carpet manufacturers and used by professional carpet cleaning services.
Regular deep cleaning not only removes allergens, dirt, and grime, but can also add years of life to your carpet by removing the abrasive grit that harms carpet fibers.
Let us handle your carpet cleaning task for you. Call Royal Interior Cleaning today. Below is a handy guide to help you stay organized while planning your spring-cleaning extravaganza.
Start in your most used rooms and make a checklist of everything in that room that needs to be cleaned. Be sure to include blinds, ceiling fans, bedding, curtains, and inside appliances like your microwave and refrigerator. Break down all your tasks into a schedule to keep you on track.
Before diving in, get rid of any clutter or unused items for each of the rooms. You can temporarily store them in your garage. Organize while you de-clutter as this will make the cleaning go much more quickly. Concentrate on the messy areas like closets and under beds.
Check out your cleaning supplies and purchase anything that you need before getting started. You don't want to run out in the middle of cleaning -that breaks up your pace. While you make your list, think about all the various surfaces in your house and necessary products for fabrics, furniture, counter-tops, glass and tile, as well as the tools you need to do the scrubbing, like paper towels, sponges, and brushes.