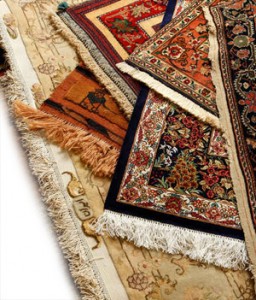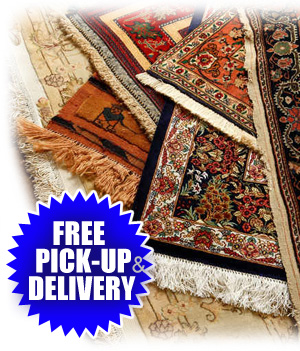 The most common repair for Oriental rugs is fringe work. Several wefts make up the ends of these rugs. These are a necessary part of the rug's construction because they lock in the top and bottom rows of knots. Treatment of fringes varies depending on how it is woven.
There are a myriad of ways the fringe can be damaged; usually the culprit is everyday foot traffic. If you catch the fraying early you may be able to secure it using a blanket stitch. This will prevent further deterioration but will not always result in an aesthetically acceptable finish. It is, however, a simple and inexpensive way to stop further damage until you can get it permanently fixed.
There are a lot of ways to permanently repair the rug ends. Look at the options and decide which is best for your particular rug. When repairing fringes it is very important to test the strength of the existing warp yarns to see if they are weak or damaged. If you do not feel you have the skill to carry out the proper repair method, seek professional advice. No one wants to find they are responsible for a decline in a rug's value.
Attaching a pre made fringe is the most common way to repair your fringe. Weaving new warp yarns is the best method by far but it is difficult. If you want a perfect repair take your rug to a professional unless you are a skilled seamstress. Using a machine-made fringe may not be suitable for a very valuable, collectible rug, but it should still be used when immediate attention is needed to prevent further deterioration. The most common circumstance encountered is one in which the owner does not have the budget, or is not willing to spend the funds, to weave new warp yarns.
At Royal Interior Cleaning our expert weaver will re-wrap the sides by hand or with a machine after any necessary weaving. We also offer re-fringing of Oriental and Persian rugs, matching as closely as possible to its original fringe.