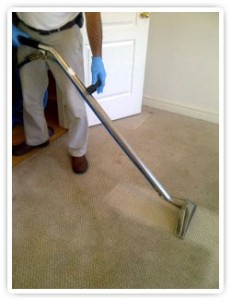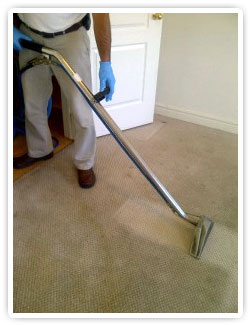 Having a quality carpet cleaning service is important when you care about the condition of your home. With properly cleaned carpets in your Markham home, you will not only enjoy spending time there, but you will also feel better.
It's a proven fact that dirtier homes will have more bacteria and allergens floating around. People who live in homes that are not kept clean will have an increased tendency to deal with heath issues, such as allergies and the common cold.
Hiring a professional carpet cleaning service can help you keep your home and family healthy. The key, though, is to find the right carpet cleaning service.
Some of the qualities that denote a good carpet cleaning service are:
Experience
Equipment
Courtesy
Guarantees
Experience
How much experience does the company have? If the carpet cleaning service or the crew doesn't have a lot of experience, then there will be no guarantee that they will do a quality job on your carpeting.
Each carpet is different and will require a unique cleaning procedure or approach. Using the wrong chemicals or amount of water can have a long-term negative impact on your carpets, home, and family.
Equipment
Choosing the same type of equipment that you could rent will produce the same type of results as you would find by doing the entire job yourself. Truck mounted and heavier duty equipment provide more power for cleaning carpets and that generally helps to ensure a deeper, more thorough cleaning.
Courtesy
You're inviting strangers into your home to clean your carpets when you hire a professional carpet cleaning service. They should be courteous to you and anyone else in your family.
Some professionals may not talk much, but they should accommodate your wishes when it comes to moving or protecting furniture and which rooms to clean first.
If a carpet cleaning professional is not courteous, then it's going to negatively reflect on the entire service.
Guarantees
A quality carpet cleaning service will offer some sort of guarantee. It's important to have some level of guarantee, as you are paying for a service to get your carpets as close to new condition as possible.
While not offering a guarantee doesn't equate to poor service, be sure to ask about any guarantees offered by the company.