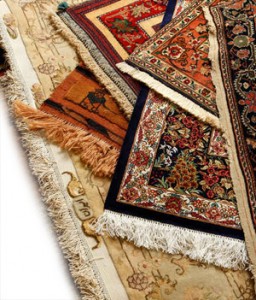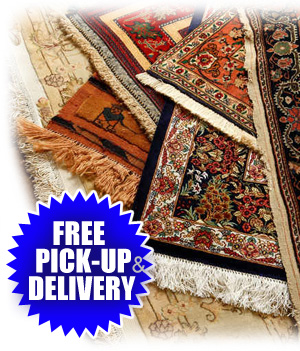 Keeping your home clean is a consistent challenge. Cleaning the floors and maintaining them in great condition is one of the most common goals and it's why carpet cleaning services are popular.
For those homeowners who have oriental rugs, they may not show the dirt the same way that thick pile carpeting does. That all depends on the colors and patterns of the rug. However, at some point, they notice that it might not feel as comfortable under their bare feet and that's when they realize it's time to clean it more thoroughly than vacuuming.
The focus of many people in today's society is to do it themselves. They either have a desire to save money, or just an innate need to be able to take care of their own household necessities, and rug cleaning is one of those common household chores.
Why Cleaning Oriental Rugs Require a Professional
Not all oriental rugs are made the same. You may have an imitation rug that didn't cost much more than $100 brand new, but for the purposes of this article, we will assume that the oriental rug in your home is authentic.
As a result, it probably cost several thousand dollars. It's a work of art as much as it is a floor covering that can transform your living space into an elegant room.
As a work of art, as an investment that you have made, you want to make sure that it isn't damaged. If you have no experience cleaning oriental rugs, then you may use the wrong method or end up tearing the edges, pulling the thread through, or causing the fringe to be damaged.
Oriental rugs are not delicate, but they can be easily damaged by the wrong machines and inappropriate cleaning methods.
Do it yourselfers have likely run into problems in the past and caused damage to the things that they have worked on. If your oriental rug needs a thorough and professional style cleaning, there is no need to try and take it upon yourself. Call a professional.
Oriental rugs can be cleaned on the spot or they can be sent out for more thorough cleaning, if needed. Having it done right by professionals will be far more cost effective than requiring restoration services to repair damage after the fact.
When you want professional oriental rug cleaning for your home's fine floor coverings, call Royal Interior Cleaning.