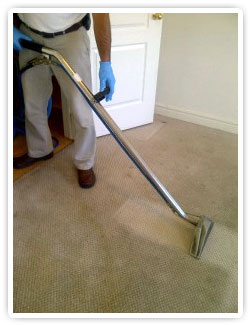 Royal Interior rug cleaning professionals have great experience in restoring the look and the texture of your rugs that have been damaged by dirt and stains, a problem that may be accompanied by odors. It is suggested to hire carpet cleaning professionals for these type of jobs because "amateur" cleaning may result in irreversible damaging consequences in terms of carpet color, fabric quality, texture and overall appearance.
We use different techniques depending on the rug or carpet material and the kind of furniture upholstery, such as textile or leather. It is important to differentiate between the different fabrics and colors when applying the cleaning products or detergents because some of them may damage sensitive, delicate fabrics, which can be found in oriental fine rugs, while others can be ineffective. A professional rug cleaning team begins its work by identifying the type of rug that you own, its fabric and the appropriate cleaning technique to achieve a gentle but firm stain, odor or dirt removal.
Markham Rug Cleaners Enhance the Appearance of Your Rugs and Make Them Look Like New
You probably lost all hope regarding the appearance of your carpet or rug when you saw that horrible pet stain or wine that was spilled on your carpet. Fortunately, things are not as tragic as they appear. Although "amateur" cleaning efforts can certainly be useless and painful because the suitable cleaning methods and solution are not implemented in a professional way, Markham rug cleaners can rescue even the most damaged upholstery and rugs, where there seems no other solution but discarding the item and buying a new one.
Instead of feeling desperate and depressed about losing your investment in a great looking home, contact the customer support of professional Markham rug cleaning company and ask them about a quote on their professional yet affordable carpet cleaning services. Depending on the type of rug or upholstery, you may be surprised to benefit from an unparalleled low price that certainly makes carpet cleaning more logical than a new carpet or rug purchase.
Rug cleaning not only facilitates the great appearance of your home, which looks neat and well taken care of, it also provides a healthy living environment for your children and family members. Pet hair removal, odor removal and dust elimination through professional rug cleaning makes allergies and asthma less likely to occur in susceptible individuals. Don't hesitate to discuss your carpet cleaning concerns with experienced upholstery and rug cleaners in Markham, and ask them about the techniques and methods they use to save your rugs and ensure their attractive, clean look.