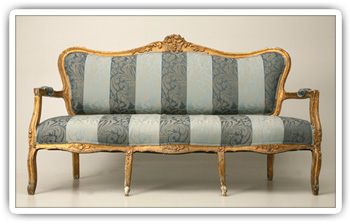 Your furnishings say a lot about your home and your personal style. Upholstered furniture is one the most beautiful additions you can add to your interior design. It lends an elegance that can give an ordinary room a completely new feel. However, you as a homeowner should know the importance of upholstery cleaning. Upholstery accumulates dust particles over time, which makes it look dull and dirty. To retain the shine, you have to clean it on a regular basis and also look for a reliable cleaner in case it becomes too much for you. The reason to have experts take care of anything but the smallest stains is that daily cleaning does not always help to clean the dirt off.
You want to find a company that has a specialty in upholstery. A good carpet cleaning company will also have professional services for leather and upholstery cleaning and repair. There are many upholstery-cleaning companies, but to choose the right one you need to keep some tips in mind:
– Make sure the technicians are trained to remove stains and odors without damaging the fabric. Not all upholstery is the same you need a trained professional.
– Make sure they have a 100% satisfaction guarantee. Any reputable company wants you to be happy with their services.

– Make sure they use green and pet friendly cleaning chemicals. Some companies use harsh chemicals that can harm people and animals.

– Compare services and costs. You will find more than one upholstery cleaner in your area. Take a look at their services, pricing, abilities, and products. Also ask for a free assessment and quote.
Knowing what to look for should make finding the right company much easier. If you're in the Greater Toronto Area you can start your search with Royal Carpet Cleaning. Call us today and we'll come out and give you an assessment.