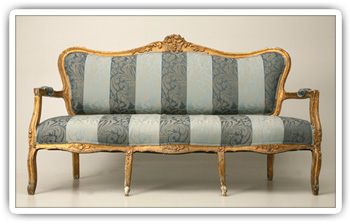 Cleaning your home is a matter of many small processes all being done a little at a time. You may clean your home every week, once a month, or even less frequently than that, but no matter how often you do, you know that you don't do everything all at once; you take it one step at a time.
For example, you might clean the windows first, then dust down the countertops and furniture and shelves, then vacuum, and so on. While there are many aspects to a truly clean home, the two main focal points should be the furniture and carpeting.
If you have leather furniture, then you're going to rely on a soft, damp cloth to keep the surface clean, along with leather treatment solution to help keep it protected and avoid drying it out. If you have cloth furniture, you may vacuum it from time to time.
Vacuuming is a good way to remove a fair amount of dust and dirt from upholstery and carpeting, but it's not enough. Because of the nature of the fibers in this furniture and in carpeting, dust and dirt will remain trapped in the fibers and that will make it a little more challenging to get it out.
That's why every so often it's a good idea to have a professional carpet cleaning company come into your home and clean the furniture and the carpeting. This would also include any area rugs.
You may find that within a few days of your cleaning project, including vacuuming, you will notice dust beginning to settle back onto your shelves, the coffee table, the end tables, and even your entertainment center. This is because the dust and dirt that your vacuum wasn't able to get up is being kicked up and into the air with every step that you and your family take.
If you are interested in a thorough clean for your home, hire a professional carpet cleaning service. You should consider having this done every six months and you will begin to notice the difference that it can have and how no matter how thorough you are with cleaning, it's just not enough with a professional, deep carpet cleaning.