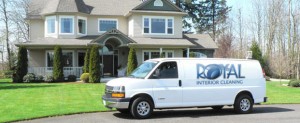 Accidents happen and not only during scheduled business hours. Whether it's a mess from a new puppy or the after effects of dinner party Royal Interior Cleaning can help you. We offer emergency services, and you can call us for any of the following situations.
Your new puppy is the cutest, sweetest thing in the world but he sure does make a mess! The stains he leaves behind are an eyesore and they seem to reappear just when you think they are cleaned. You can use white vinegar at home to break down the proteins and remove the odor, but you may need professionals to completely eliminate the ghost of a stain.
You're getting ready to have a big party and you want to impress your friends with an impeccably clean house. You can rent a cleaner and try to do it yourself but with all the other prep you have to do can you afford to spend the time? We can treat stains, remove marks and leave the carpet smelling fresh. Your home will be ready for the party, and you won't have to do any scrubbing yourself.
Your party was a huge success, congratulations! How did your carpet weather the fun? You want your guests to relax and have fun at your party, but that can sometimes lead to accidents. Spilled wine, dirt tracked in, and appetizers that accidentally drop leave marks on your carpet that can be close to impossible to remove. Fortunately, we have the equipment and cleaning solutions that can remove those stains and leave your carpet beautiful again.
Carpet stains aren't always the result of a human or animal accident. What do you do when a pipe breaks or torrential rain has water flooding your home? The easy answer is to call in the professionals. Royal Interior Cleaning offers 24-hour emergency services to deal with these disasters. Using heavy-duty carpet cleaners, we can pull the moisture out of the carpets. If you had sewer water or flood water coming in, then you can trust us to deodorize and disinfect the area.