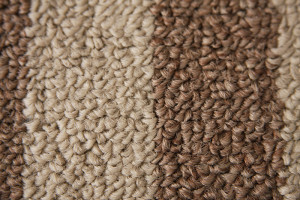 One of the first temptations people have when they get brand new carpeting installed in their home is to cover it. They might use a clear plastic, paper, or some other material, but they just invested a significant amount of money on that carpeting so they want to keep it looking brand new for as long as possible.
Or for special occasions.
Even if you cover your carpeting from the moment that it's installed, it's not going to do anything to improve its life expectancy. Just because you keep dirt from people's shoes from getting onto the carpet fibers, that doesn't mean it's not getting worn out and dirty.
In fact, covering your carpeting with plastic or another material can actually decrease the life expectancy of it. That's because the carpet fibers as well as the foam underneath will break down over time. If it is covered and being compressed underfoot, then it doesn't have time to breathe, to become plush. All you're going to be doing is compressing those fibers and encouraging everything to break down more quickly.
You may protect the carpeting from stains, but there's a better solution that will allow you and your family to fully enjoy this new carpeting, rather than having it just for show.
No matter what kind of stains your carpeting is exposed to, a professional carpet cleaning company can generally remove them. If you have your carpets professionally cleaned every six months, you will maximize not only the look and feel of your carpeting, but also its lifespan.
Forget the hard plastic, area rugs, or even using leftover pieces for where you place your feet most often; focus instead on enjoying your new carpeting and plan on having them cleaned by an experienced, professional company on a regular basis. The difference will be easy to feel.