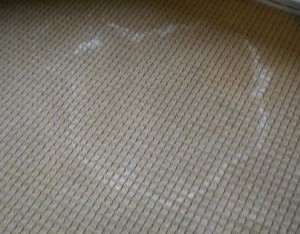 During the winter months, few of us actually think about having our carpets cleaned. There doesn't seem to be any point. Now that spring is here, you know it's time.
The most important characteristic that a carpet cleaning company can offer is exceptional service. Not all carpet cleaning companies in Toronto offer the same quality or selection of services.
Focus first on customer service, how long they've been in business, and the kind of honest reviews that they receive.
How can you find honest reviews about various companies? On most company websites, there are 'testimonials.' These can certainly be valuable, but are they legitimate? Look at the name of the person who 'wrote' it. Is it a first name and last initial? Are they just initials? If so, then the testimonial might have been made up (might have been). Look for testimonials that have the customer's first and last name, and maybe the city in which they live.
Look to online directories, such as Yelp. When customers leave feedback or reviews on these sites, they are more likely to be honest reviews. Companies can't influence them in any way, shape, or form.
How long a company has been in business will tell you a great deal about the quality of their service and professionalism. Companies that offer poor service or products simply don't survive long.
Finally, their customer service. A company that truly respects its customers will spend the time to talk to you and answer any questions that you may have.
When it comes to carpet cleaners, the type of equipment they use also makes a difference. New, truck mounted carpet cleaning machines will deliver the most power and subsequently, the best results.
When you want the best carpet cleaners in Toronto, there is one clear choice: Royal Interior Cleaning.