Your Carpets Will Look Brand New Again After We've Done Our "Royal" Carpet Cleaning
If you've ever spilled a drink or accidentally dumped some food on your carpet, you've probably had this very familiar thought go through your mind:
"Oh no! My carpet is ruined!"
Even if you haven't gotten it stained recently, you might be thinking that your carpet will need to be replaced soon because some of those existing stains seem to be permanent. Unless…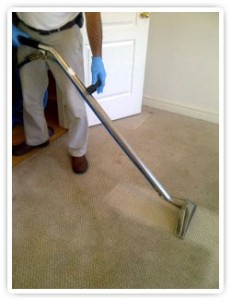 …you let the expert carpet cleaners at Royal Interior Cleaning do what they've been doing since 1960!
Instead of you trying to scrub out stains on your hands and knees, let us do what we do best…and you can sit back and put your feet up.
When others have given up, we go in there and perform our famous Royal carpet cleaning service.
Our professional cleaning equipment is designed to do what vacuum cleaners and carpet shampooers can't do.
Royal Interior Cleaning uses only the most environmentally friendly solutions on your carpet.
You don't have to worry about pets, kids, or anyone else coming into contact with harsh, abrasive chemicals or breathing toxic fumes.
By visiting our website today, you qualify for an Internet-Only special of 20% off any cleaning. Plus, if you're not 100% happy & over the moon with our cleaning, it's free – guaranteed!
You can arrange a carpet cleaning on the day and time when it's most convenient for your schedule. Give us a call at 4165081617 to claim your 20% discount now!